Apr
28
Sat
Pop-Up in Litchfield on April 28, 3-5pm

@ St. Michael's Community Hall
Apr 28 @ 3:00 pm – 5:00 pm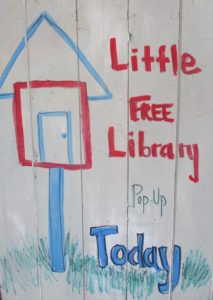 Little Free Library at StoneHill will host a pop-up event at St. Michael's Community House, 23 South Street just off the Litchfield Green on Saturday, April 28, 3pm-5pm. Free books for all ages, kid's activities and chance-to-win gifts. Join us for the fun!!
May
19
Sat
British-themed LFL Grand Opening on day of Royal Wedding

@ Toymakers Cafe
May 19 @ 4:00 pm – 5:30 pm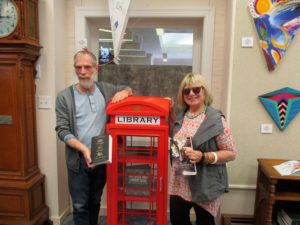 The Hunt Library will hold a Grand Opening for their British-themed red phone booth LFL, appropriately enough, on the day of Prince Harry and Meghan Markle's Royal Wedding at Windsor Castle.  The celebration will offer cucumber and egg sandwiches, Cottage Pie, Treacle Tart and Earl Grey tea.  Guests are encouraged to get their British freak flag on – hats and spats, fascinators and all things British!
Jun
4
Mon
LFL at StoneHill Chosen Nonprofit of the Month

@ Charcoal Chef
Jun 4 @ 9:00 am – 4:00 pm
L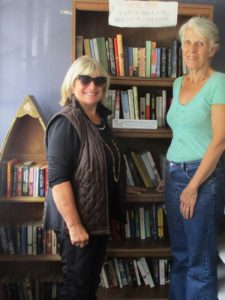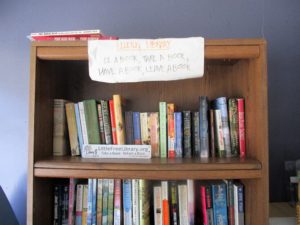 The fabulous Charcoal Chef restaurant, 670 Main St. N in Woodbury has chosen Little Free Library at StoneHill for their Nonprofit of the Month for June. On June 4, 10% of the day's receipts will be donated to Little Free Library at StoneHill. Diners are not paying anything extra for their meals. There will also be wonderful chance-to-win prizes. Join Rose Buckens and Jo Ann Jaacks on June 4 – let's build a big lunch crowd! Thank you, Charcoal Chef!!