Nov
18
Sat
Little Free Library Joins Hillacious Half Marathon at American Legion

@ American Legion Post 27
Nov 18 @ 9:00 am – 1:00 pm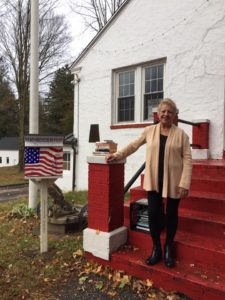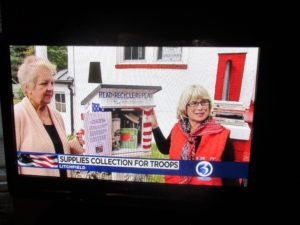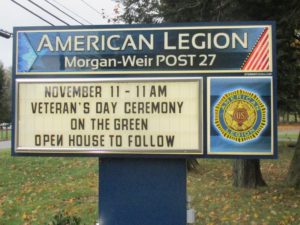 On Saturday, November 18, beginning at 9am, Little Free library at StoneHill will present a pop-up event in front of the steps of Morgan-Weir American Legion Post 27, 400 Bantam Road in Litchfield.  The pop-up, which will offer free books, will coincide with the Hillacious Half Marathon that benefits local military members or families that need a helping hand.  According to their website, "The H½ was created to honor our military, to thank them and let them know that their sacrifices are not unnoticed or taken for granted." In 2016, the inaugural race ended with Samantha Glass of Goshen as the First Place Overall Winner.
 Rose Buckens and Jo Ann Jaacks of Little Free Library at StoneHill, who are currently building and "planting" 43 lending library boxes in the Litchfield Hills, recently installed a little free library in front of Post 27 that also includes a list of items to be collected and sent to deployed soldiers. Pictured are Jo Ann Jaacks and Rose Buckens next to the little free library painted by Pam Corning of Bantam that is in front of Post 27 in Litchfield.  For details about Little Free Library, the contacts are 203-770-4156 or rosebuckensdesigns@yahoo.com.  For information about the Hillacious Half Marathon, please visit www.hillacioushalf.com or call 860-459-8596.
Feb
24
Sat
Harry Potter Tea Party Experience

@ St. Michael's Community Hall
Feb 24 @ 5:00 pm – 6:30 pm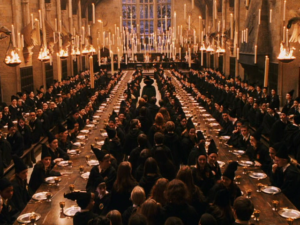 SAVE THE DATE!!  The Little Free Library of the Litchfield Hills is planning an outrageously fun event FUNDRAISER to help build and install more Little Free Libraries in new zip codes throughout Connecticut.  St. Michael's Community House will be transformed into the Hogwarts Great Hall, and there will be food and drink that Harry Potter and his friends would enjoy  . . . also, games and surprises!  Details, including ticket purchase, to follow!