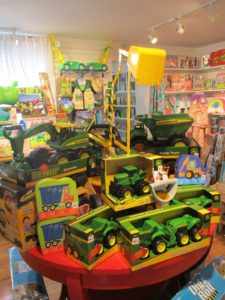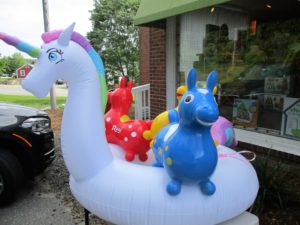 The Silly Sprout, a unique children's boutique offering a carefully chosen diversity of toys, clothing and books suitable for birth to ten years old, will add a Little Free Library pop-up visit to their busy studio schedule on Friday, June 30.   Onsite classes that day begin at 9:30am with a music class for infants-3 year-olds, a 10:30am music class for 3-5 years old and Paint and Play from 11:30am-5pm.
A vintage dollhouse stocked with free books for adults and children will be stationed in front of the boutique from 9:30am to 2pm, and presented by Rose Buckens and Jo Ann Jaacks of Little Free Library at StoneHill, who are currently building and "planting" 32 lending library boxes in the Litchfield Hills.    
The Silly Sprout is located at 469 Bantam Road (Rte 202) in Litchfield.  For details about Little Free Library, the contacts are 203-770-4156 or rosebuckensdesigns@yahoo.com.